UNIVERSALIZATION TRIP
Americas - June 2017

CSP3 President, Ambassador K. Korhonen of Finland, accompanied by the Policy Support Officer of the ATT Secretariat and a member of the Finnish Presidency Team, undertook a trip to the Americas to promote the universalization of the ATT through engagement with representatives of the following stakeholders:
Brasília, Brazil (8-9 June)
Brazilian Ministry of Foreign Affairs.
Brazilian Ministry of Defense.
Brazilian Federal Police.
Brazilian Congress.
Regional organization: European Union delegation to Brazil
Civil society organizations: ICRC, CONECTAS, Sou da Paz
New York (12-13 June)
International organization: UNODA, Counter-Terrorism Committee Executive Directorate (CTED), UN Department of Economic and Social Affairs (DESA).
Regional organization: European Union.
Bilateral outreach meetings with UN Member States
Side-event "Briefing on Synergies from the Implementation of UNSCR 1540 and ATT" co-hosted by the Permanent Missions of Finland and Jamaica and The Stimson Center.
Washington (13-15 June)
Regional organization: European Union, OAS.
Meeting with US defense industry.
Meeting with US NGOs.
Roundtable discussion "Synergies between Arms Trade Treaty and UN Security Council Resolution 1540" hosted by The Stimson Center.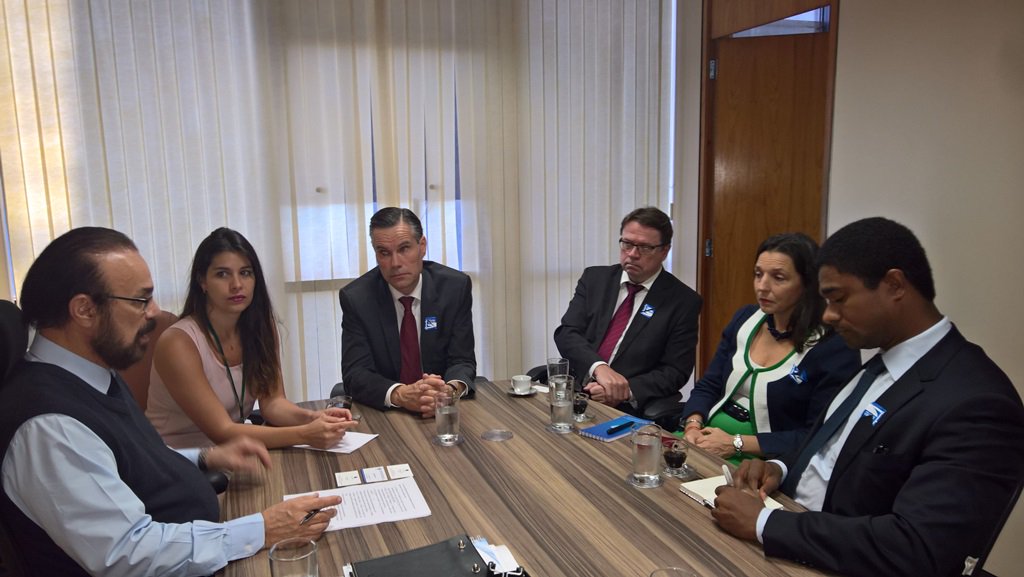 CSP3 President Klaus Korhonen & UNLIREC Director Mélanie Régimbal
meet Congressman Lincoln Portela, Brazil
(June 2017)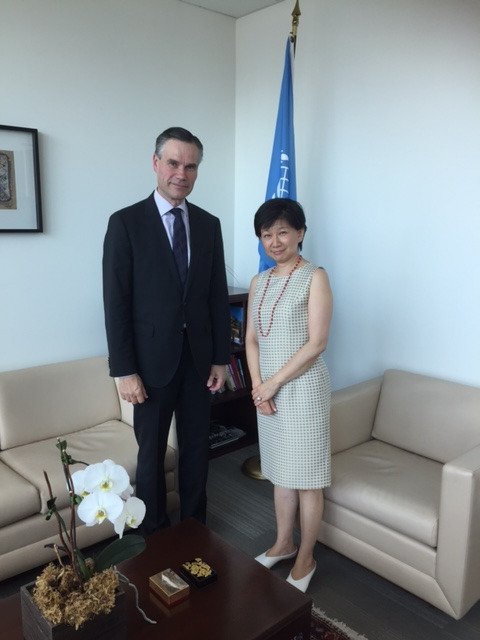 Meeting with with High Representative for Disarmament Affairs Izumi Nakamitsu, New York
(12 June 2017)
CSP3 President & Mission of Jamaica
host side-event on synergies
between ATT & SC Res 1540
with Stimson Center, New York
(13 June 2017)
Stimson Center hosts roundtable on synergies between ATT & SC Res 1540, Washington DC
(14 June 2017)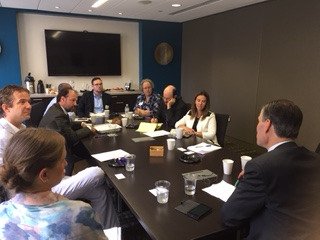 Meeting with US NGOs at the Stimson Center, Washington DC
(15 June 2017)